---
Special Needs
These private lessons are taught by Daryl Sue, who majored in special education and physical education at the University of Miami. Each student is assessed
Cheer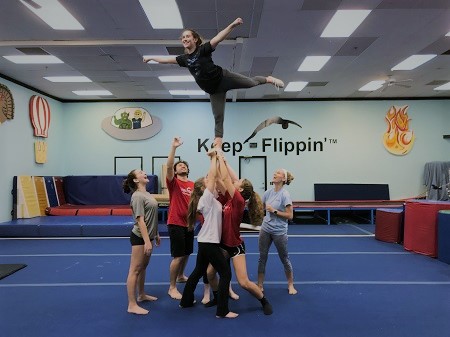 A class focused on teaching the foundations of cheerleading. Students are taught cheerleading skills and floor tumbling. Whether or not your child is a flyer or a baser, our cheerleading coaches are happy to help your child develop the skills necessary to join a cheerleading team.
Power Tumbling
This class is focused only on the floor tumbling aspects of gymnastics. No apparatuses are worked on within this class. Students work to develop skills at their own pace. Many students are focused on gaining a backhandspring.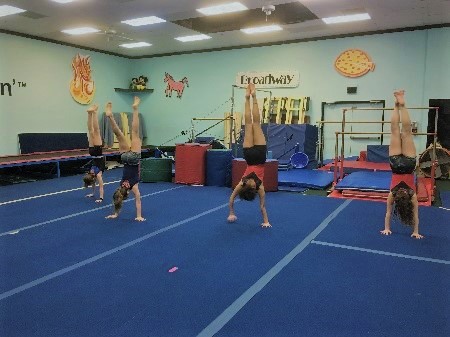 Middle School
This class is for students between 12 and 14 years of age. This class teaches the same skills as any Red, White, or Blue class. Middle schoolers are sorted into groups based on skill level and taught appropriate skills. Your child can expect to work on whatever skills they are most comfortable with. Many students focus on gaining a backhandspring or a backbend kickover.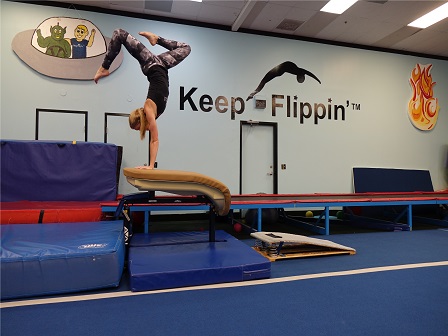 Highschool/Adult
It is never too late to start! This class is for anyone ages 15 and up and you are more than welcome to join. This is a less structured class where students work on skills of their preference. Our coaches work alongside students to improve old skills or learn new skills.
Gold
This is an invite only class. Students learn performing and presentation aspects to go alongside their gymnastics skills. There is a focus upon dancing and stunting mixed with showteam style tumbling.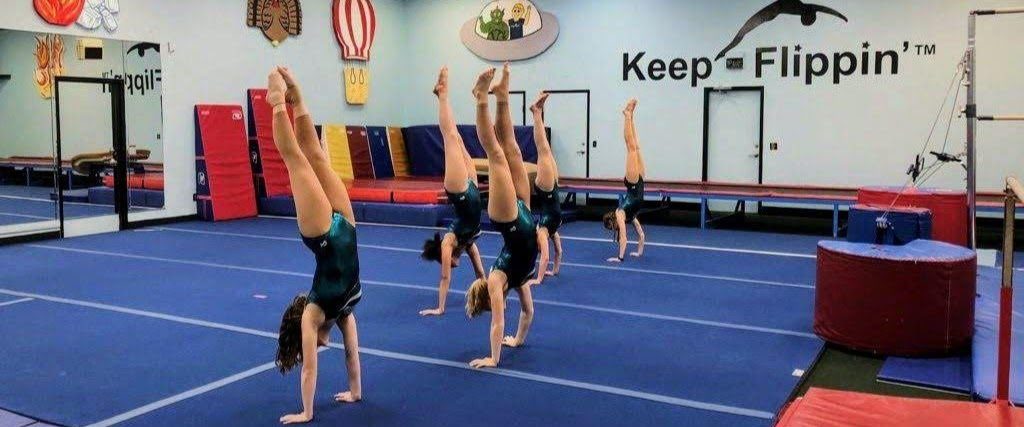 Open Gym
This is a one-hour session to improve old skills or to acquire new skills. Coaches are available to spot on all the equipment. Open gym is used as make up class if your child misses a class. Anyone is welcome to join the open gym sessions as a walk-in participant.
---